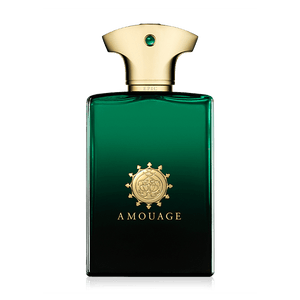 Amouage | EPIC MAN
This is a woody oriental fragrance evoking the many legends of the ancient Silk Road journey from China to Arabia. As the guiding light of the mystical journey he is the omniscient force of nature – the guardian of the Legend.
Top Notes: Pink Pepper Berry Essence, Frankincense, Cumin, Cardamom Essence, Saffron, Mace Essence, Nutmeg, Myrtle Essence.
Heart Notes: Geranium Essence, Myrrh Essence.
Base Notes: Oud, Sandalwood, Patchouli, Leather, Frankincense, Cedarwood, Musk, Castoreum.