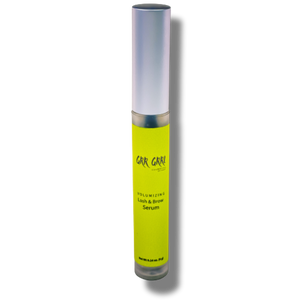 Grr Grrl Cosmetics | VOLUMIZING LASH & BROW SERUM
The revolutionary volumizing lash & brow serum makes your eyelashes longer and thicker, it achieves eyelash growth of almost 50%! Combined with nourishing components, the highly effective complex of active ingredients strengthens and stimulates both the active and inactive hair roots in the eyelashes, which is proven to safely encourage their natural growth with no discoloration to the skin. 

The result: even more beautiful and impressive eyelashes.
Amino Acids - build protein 
Tocopheryl  - safe delivery system for actives
Panthenol - repairs thin skin

Biotinoyl Tripeptide - safely grows hair 
0.14oz / 4g