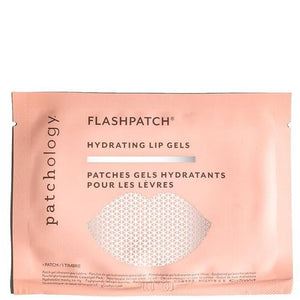 Patchology | FLASHPATCH® HYDRATING LIP GELS
Super Smooth Talker

Here's something to make you smile. FlashPatch® Hydrating Lip Gels provide deep hydration to soften, smooth and diminish the appearance of vertical lip lines. More effective than topical lip treatments, they enhance lip shape and volume. Our advanced hydrogel patch technology sends the most powerful moisturizing ingredients to your lips faster. Niacinamide, Peptides and Green Tea Extract soothe and deliver anti-aging benefits. Say hello to more youthful-looking lips.
Start Kissing Up
Make our FlashPatch® Hydrating Lip Gels a daily part of your regular pre-makeup skin care regimen. You can also put them on at night to soothe your lips. 
Step 1: Place lip gel onto clean lips for 5 minutes (or longer if desired).
Step 2: Discard after use and massage any remaining serum in and around the lip area.